There comes a time in our lives that we have so longed for to come around, some from the earliest of junior secondary school have imagined how their prom day would be like to spend it with their prom date, friends and enjoy the moment.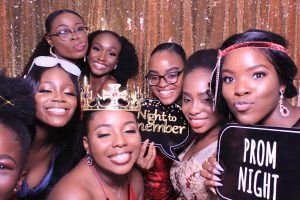 Eventually when that time is faced with reality, you can only but wish the six year's journey of secondary school does not have to come to an end already. What better way to enjoy your best prom moments than having fun elements, one of which is having a photo booth.
With prom season right around the corner, you are probably more worried about getting a date than thinking of what hair styles should be made, what dress should be worn, what ride are you going to the prom with etc. 
If you decide to go to prom alone or your clique of friends then you can start the prom shopping and preparations excitements. You can plan to wear matching outfits, same colors or in line with the prom theme color for the year. Why not wear one of your favorite clothes from your cupboard, it could be formal or informal as far as you are comfortable enough to rock it.
After all this, comes the most awaited moment with great food and lots of drinks. For some people Prom is one of the most memorable moments in their life, and going out to have fun is one of the best ways to create memories.
Be prepared for your happy good byes, you know everything we have talked about is fun and exciting, but you can be unique in your own little way. After all it doesn't really matter what you do for prom, but make sure you have a really great time and capture the moments as much as possible.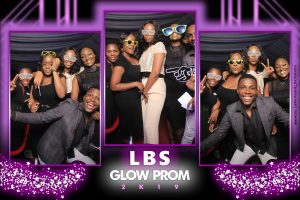 That being said, it is always a good experience to get creative with your prom activities, spice up your prom with PhotoGenic Photobooth.
Would you love to have PhotoGenicPhotobooth at your prom?
Let's get talking.