Marketing events are huge investments for businesses. And, when done properly, can yield fantastic results for both the organizer of the event and participating companies.
Events can boost a company's profile and awareness, and connect a company with a host of prospective customers.
The thing is, there is only so many people a company can connect with at events. And if care is not taken, the business may loose out of making sine valuable connections if their lead capturing system is not on point. This is the point of marketing events anyway, capturing quality business leads.
So, we're going to look at ways you can capture as many leads as possible at your next marketing event.
PhotoGenic Photobooth: This is by far, the most engaging and exciting way for your business to capture leads at events. Trust us, we're not just tooting our horns. Photo booths are designed to build excitement among event participants and drive engagement for brands. People are drawn to and easily engage with photo booths, and with PhotoGenic, it's our job to capture the relevant contact information of everybody that engages with the photobooth.
iCapture: This iPad app allows you to engage with event participant with the use of questionnaires. You can set up your own questions, like a survey. Capture contact information like email, phone number, and name and link your leads with your CRM for easy follow-up.
Quick Tap Survey: Another iPad app that uses surveys to capture leads. What's different with this app is you can send a pre-configured email to every participant that takes your survey. The email could be an invitation to your website, a promotional/discount code for event participants or a simple thank you message.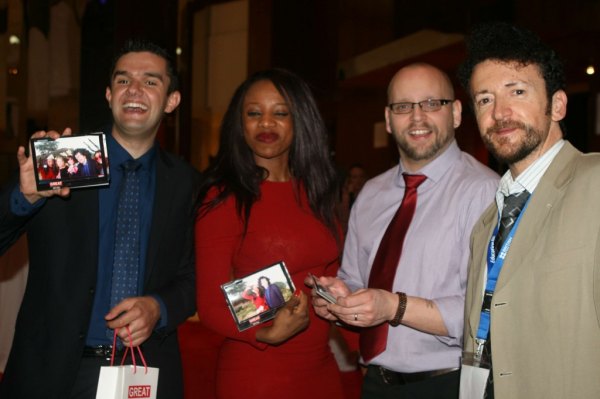 Raffles and Contests: This technique works like magic. Everybody wants to win something. For your business, you could capture leads by asking event participants to drop their business cards or contact information in order to participate in the raffle or contest. Or if you're a PhotoGenic customer, you could take advantage of our contest software. This feature allows people to take photos at the photo booth, enter their details and automatically qualify for the raffle prize. This technique works when the prize to be won is highly coveted. Maybe a ticket to go see Beyonce? Just kidding.