Hello everyone,
Compliments of the season to you and your family. We hope you enjoyed every part of the break.
2018 has been an eventful year for us with over 200 completed events in a calendar year. We have lots of report to give from our new office at Abuja, weddings, birthdays, brand activations, festival, movie premiere and many other corporate and social event.
However, we are restrained to just highlight the major milestones we achieved in 2018 and how we brought our magical touch of professionalism to this events.
Grab a chair, get a drink while we walk you through our highlights in 2018.
Wedding – He who finds a wife found a good thing and obtaineth favour from the Lord. This was the moment when the scripture was fulfilled in the life of a Ghanian young man that got married to the daughter of Christ embassy's founder, Pastor Chris Oyakhilome.
Our PhotoGenic mirror ensured the wedding was surely the talk of town as ministers and dignitaries from all over the world came to share in the joy of the family and members of Christ embassy church in Lagos.
There are many other weddings too but here is a few among our  best.
You deserve a royal wedding too, reserve now
Brand Activation
Apart from the fun and high engagement, Darling Nigeria found our photobooth to be the best photo-marketing tool in Nigeria because of the automated setup and connectivity which allows for collecting email leads and live sharing on social media platforms.
Top celebrities like Mimi Onalaja, Big brother Naija's CeeCee among many others were present and all had fun using the photobooth.
Intel, Loya milk and many  others are among our best for 2018
Got a brand activation?, make a deal now
Nick Fest – This was an event where Nickelodeon hosted over 3000 kids with ace artist like mayorkun to entertain the kids.
Our photobooth was the perfect fun for the kids as they got jumping from the excitement and magic our photobooth offers which transcends taking mere pictures.
Planning a kid party? Contact us.
Intel Mall Activation – Our photobooth was engaged to facilitate the mall activation of intel which is one of the power house in technology all over the world.
Birthday
Prom
Movie Premiere
Exhibition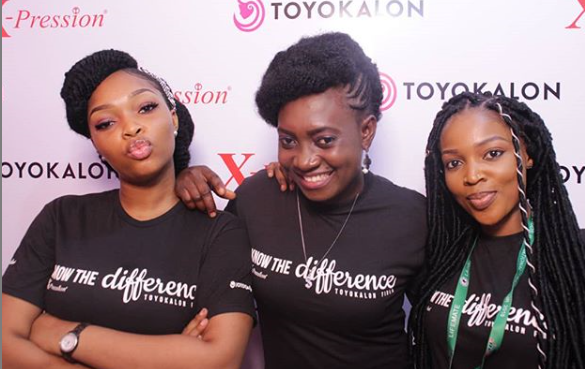 End Of  Year Party
Photogenic Goes Capital
A wise man once said, the result for hardwork is more work. At PhotoGenic, this was our experience as our hardwork, consistency and grace of God found us worthy to expand our site base to Abuja.
This led to increase in connectivity to our client base at the north and also more events were converted.
Corporate Event
Google Connect – Its was funtainment as google connect live Abuja takes the capital by storm and our Photobooth is ever ready to ace the event for us.
Contact us for your brand activation and any other corporate events here
There are many others we could not mention among the 200 completed events in 2018 but you can catch up with this rest on our Instagram page.
Once again, Merry Christmas and Happy new year