The total fun experience package is here " The Redcarpet buzzer". It is the new excitement parlor, its creates fun, allows engaging and interactive part for your guest before, during and after your events.
Will you like to get the best out of your Party this season? Then the entrance of your Party will go a long way to set the mood for the Guest, then to the indoor setup, your Guest to feel just in the right place. 
With our Customized media wall, Fun Games, Photo Props, PhotoBooth, Red carpet, Customized designs and Red Carpet host. Everyone will have lots of fun and excitement at your Christmas party memories. 
With lots of exciting packed activities plus games, puzzles, interviews, customized props, goofy moments, share memories, after event photo gallery and lots more! 
We are excited and ready to thrill your guests with bespoke Redcarpet buzzer experience, creating a lasting and fond memory.
We take pride in rendering fun and interactive services on the Redcarpet Buzzer leaving your guests wanting more.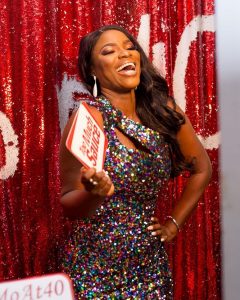 Do you want everyone coming to your party feeling like a Superstar while having fun? Then PhotoGenic Redcarpet got you!
It's that time of the year to cool off after a great and hardworking year, so everyone might as well have the best fun of their life with PhotoGenic Redcarpet Buzzer…
Why wait anymore? let's get talking.