Guess what? 2019 was a great year and we captured beautiful and amazing pictures spanning across all types of events that we just had to highlight some of the favorite moments and award them according to their categories.
Finding these diamonds in the pool of pictures can be an incredible challenge, especially if you're shortlisting them and are unsure of where to start but as a team we're able to come up with this lovely picture award to thrill our audience.
When looking at each picture, it's important to understand that these people came to have fun and so you should plan towards taking over our fun photobooth at your next event.
Well, that being said, enjoy the award categories as follows;
Best Couple Moment
Nothing in this world beats the feeling of marrying your bestfriend, soulmate and love of your life and this couple 😍👰🤵are giving us all the vibe to look forward to when we find our life partner😜. .
Don't get jealous, go and find a boo who would play with you like this 😃.
Event planned by @cokercreative
Best Pose
It takes the right amount of swaggggg 😎and sweetness😋 to make the best pose look #flawless. And of course our badass photography skill 👌🏻😜.
Our best pose @mariamadeyemitimmer who also happens to be the mother of the celebrant 😉
Best Kiss
The power of a kiss😘😘😘, it's the seal of a new couples love from that moment till eternity and looking at this picture we all can say, they really sealed it 😜😜.


Best Branded Experience
Paying attention to details isn't enough,flawlessly executing and bringing the clients thought to life is a big part of the branded experience and we did just that with this event. Making sure you understand the brand and theme soon as u saw the setup and the fun was branded too 😘
Bad and Bougee
Best Owanbe Moment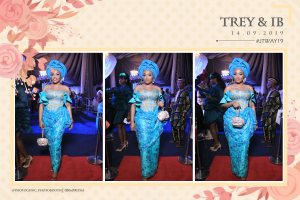 There's a popular nigerian yoruba saying that goes ' Eni ti o wo ankara,ko je semo' translated to " If you don't have your owanbe on, no party Jollof for you 😜" best believe they showed up to the party in there best owanbe and they slayedddddd!!!!!!!


Best Celebrity Moment
Sometimes we have celebrity sightings at a PhotoGenic event. It is always fun to capture some amazing A-list celebrity Photo Booth moments. Bovi gave us his cheerful smile with the celebrant.
Best Kids Moment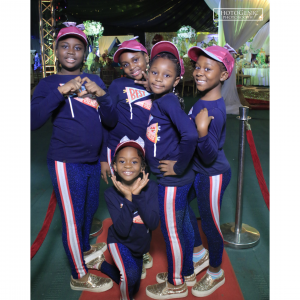 Who say's kids can't have some fun…. Lol not true, because these kids came prepared with their swag to have some fun. Give it up for these cool Kids on the block…..
Best Prom Moment
Can you really have Prom Party without PhotoGenic Photobooth…. Definitely No! The fun is incomplete without a photo booth experience. There is something truly special about Prom parties, it's the last memory to party and share the moments with some of your best friends. Choosing the best prom shot wasn't easy, but these three BFFs created a memorable moment.
Best Themed Moment
This Hawaii themed brunch was 🏞🔥lit and the photobooth added the perfect touch it needed 👌
The best of the best.
Best Use of Props
Oh the love Props! It's the fun engine of the PhotoBooth Experience. Guest go all out to add the props to their fun pictures, but these BFF sure did rock the props well at ………
Best Wedding Template
For all the right reasons this was no 1 , the first thing that comes to mind when you see this template is WEDDING!!! .
The flowers, the swan, the colors, everything is just so on point 👌.
Can anyone guess the theme?
Best Groupie Moment
People say three is a crowd, but at PhotoGenic Photobooth, we believe the more the merrier brings more happiness to your guest. At the First Bank Fintech Summit 3.0 they let their guards down for a fun time.
Best Aunties and Uncle Moment
Our uncle and aunties are not left out at parties….. Yeah! Yeah! They are the life of the party too, see their beautiful faces and cheerful smiles glowing up.

Cutest Baby Moment
We are all suckers for cute babies, and this Prince right here is no exception. With his sharp eyes and chubby cheeks……. What more than to admire this cute baby.


Best Mother and Daughter Moment
I trust you like the interesting and engaging pictures from our PhotoGenic Awards 2020. 
Why wait anymore? Let's get talking.