A Night to Remember with PhotoGenic PhotoBooth … Making Graduations Unforgettable and Proms Memorable.

It's Graduation Time; It's Happy Season!
It's that special time of your life. You've studied hard for years, you've overcome many obstacles, had wonderful experiences and most importantly you've made amazing friendships along the way. It's no wonder why prom celebrations are one of the most anticipated moments in student's life.  
For this reason, many Nigerian schools are always looking for the next cool and fun entertainment experience to highlight the accomplishments of the graduation class. In U.K and the States, the photo booth experience at proms is a signature must-have and, now in Nigerian schools, it's quickly becoming a hot trend as PhotoBooths are becoming almost an expectation for every graduation party in Lagos.
And no prom party or dinner is complete without a PhotoGenic experience. We deliver the PhotoGenic PhotoBooth experience at many event types (weddings, birthdays and corporate events), but there is something even more magical about graduation and prom parties. We end up capturing the "funnest" moments at proms. It's the last night with their friends, so the students get expressive, goofy and sometimes emotional. Every student is guaranteed to have one of the best times of their lives.
From our fun & awesome props, to instant FaceBook and Instagram sharing on iPads, to beautifully customized photo prints for each student, the experience is a major crowd pleaser and a creative way to capture the memories that last forever.
So if you are a graduating student wanting to enhance some of the last moments with class mates with a wonderful and unforgettable experience, you need to get your group of friends, get your school's party planning team, or get your parents to ensure to BOOK PhotoGenic Photo Booth at your prom this year.
See some amazing PhotoGenic moments at graduation and proms captured in the past: 
with its vision to be a leading educational institution in Nigeria while providing a world-class holistic education, had a lovely Prom night celebration for their graduating students at The Wheatbaker hotel and PhotoGenic PhotoBooth was there to add class and fun to the event.
Amazing Event Planning and Decor by:  The Events Warehouse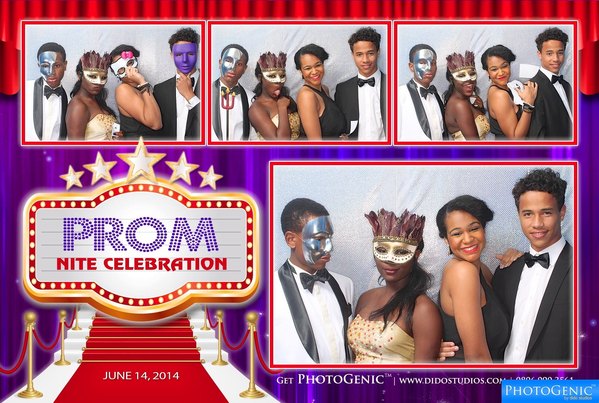 Day Weatherman College Masked Ball Night
It was an affair of beauty and glamour at the Multipurpose Hall of the Day Weatherman College. The beautiful blend of well dressed masked young men and women combined with the cool atmosphere and lovely decor of the hall created an ambience that literally made Photogenic Photobooth the attraction of the event.
Impressive Event Planning and Decor by:  Gracie Bloom Events
Meadow Hall Class of 2014
The Class of MHC 2014 held an EPIC event on July 10th, 2014. Neil Agba, one of the graduates, brought PhotoGenic to the celebration and the class rocked it! See some moments captured…